Maushammer Rechtsanwälte
2019
Website
Services
The law firm Maushammer Rechtsanwälte operates from two locations in the Berchtesgadener Land in Bavaria for more than 60 years. The office specializes in multidisciplinary legal fields in almost every sector of German civil, criminal and public law. Building a personal bond of trust to their clients and establishing long-term partnership relationships are key pillars to the firms belief.

For their new website we developed a lucidly structured layout with a modern yet affinity and reliability expressing look. The content organization aims to provide the exact amount of necessary information – adding options for further details. Purposefully placed little animations enhance the user experience and ensure additional dynamism.
Project
Concept
Web Design
Development
Testing & Launch

www.m-rae.de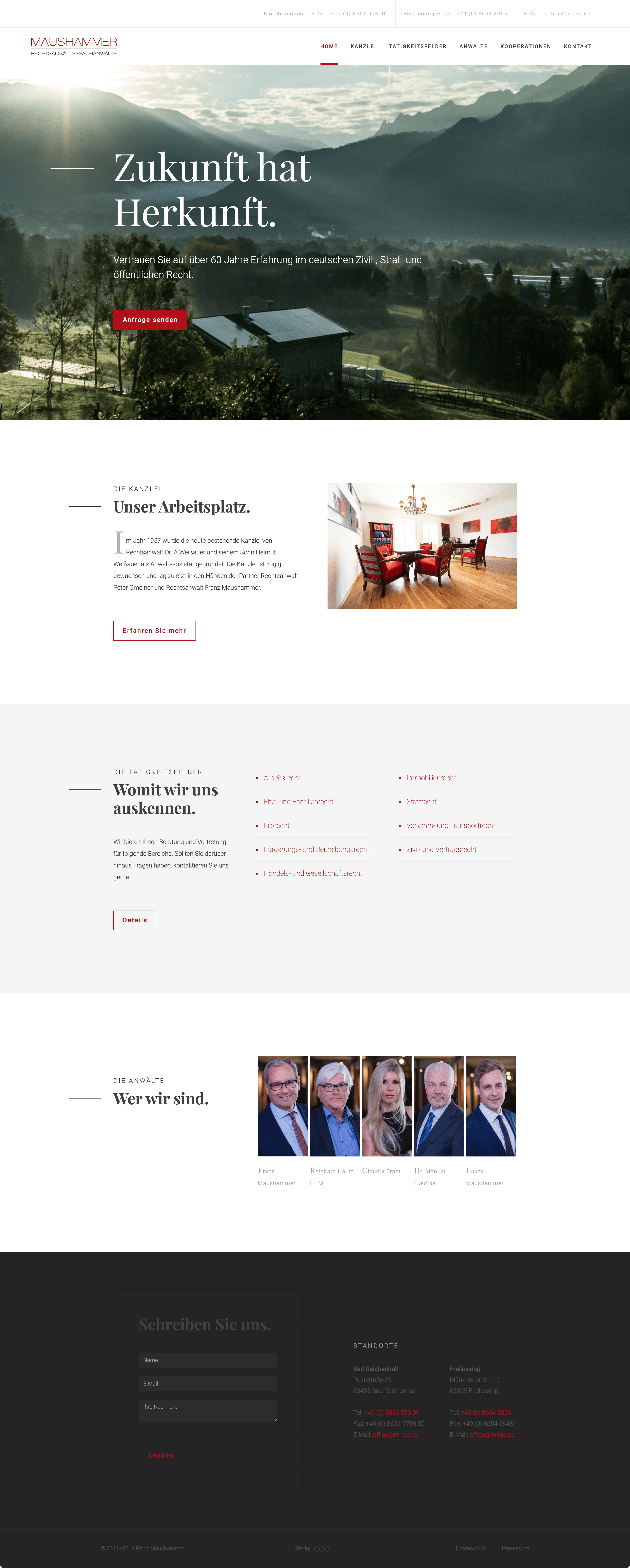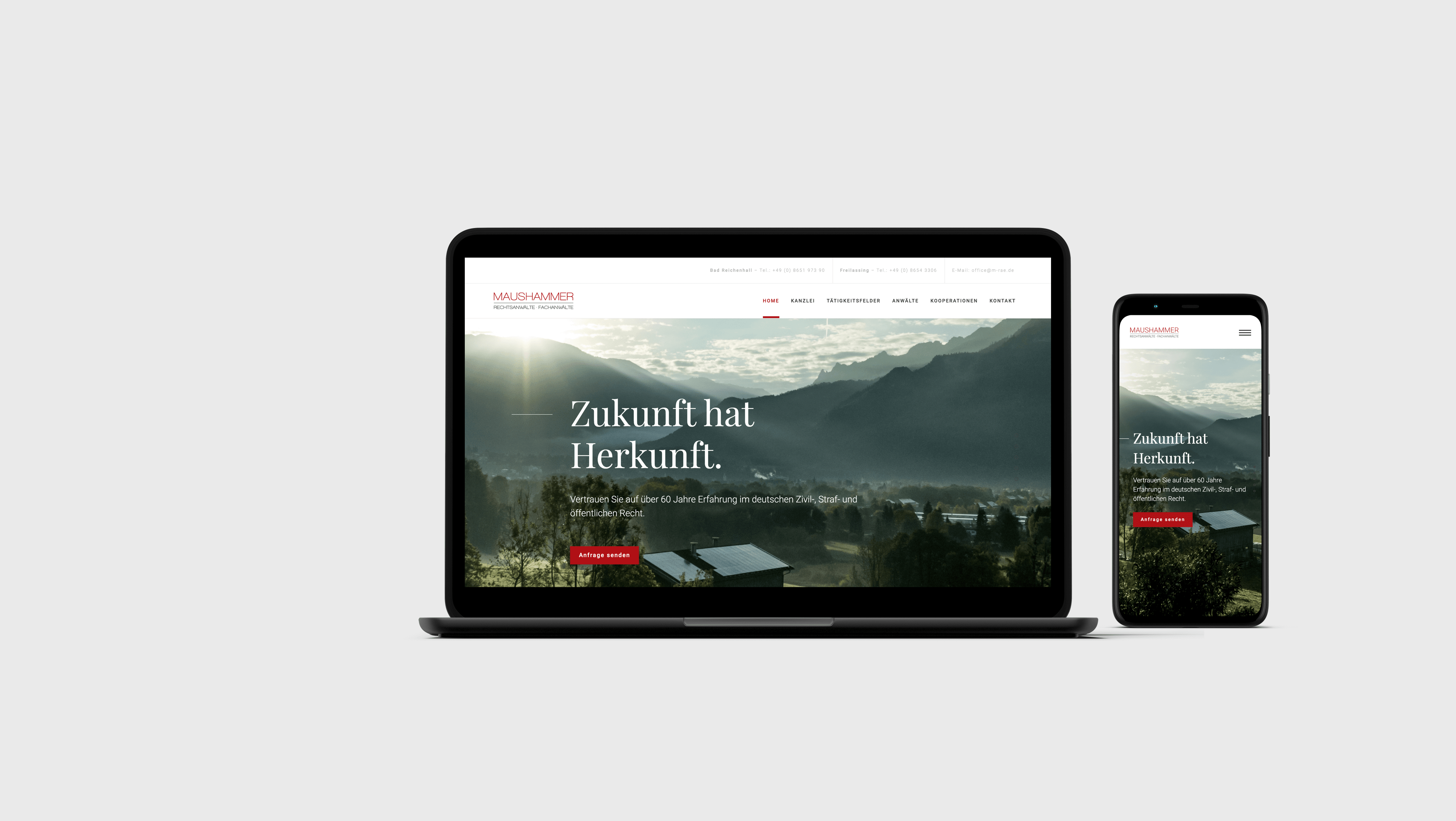 Client feedback
Die Zusammenarbeit unserer Rechtsanwaltskanzlei mit dem Büro von Sebastian Gabler war auf allen Ebenen ein voller Erfolg. Wir waren auf der Suche nach jemandem, der im Stande ist, ein Gesamtpaket abzuliefern. Das hieß in unserem Fall: Entwicklung eines modernen CI-Designs für Homepage/Logo/Visitenkarte nebst Beratung zu neuen Formen des Online-Marketings. Sebastian hat uns hierbei mit seinem hervorragenden Auge für Design, gestalterischer Kompetenz sowie schneller und unkomplizierter Umsetzung überzeugt. Die Arbeitsatmosphäre war dabei immer äußerst angenehm und vertrauensvoll. Danke für alles! Wir werden wieder auf dich zurückkommen (müssen:)!
– Lukas Maushammer, Maushammer Rechtsanwälte & Fachanwälte