Services
Standing out from the crowd as a philosphy – certainly that counts for the Schwarzes Schaf in Tuebingen. A cozy café with relaxed atmosphere and a selected range of coffee creations and sweets in the afternoon. A vibrating night club with crowded student parties and galvanizing dj events after sunset. The team knows how to please the needs with their fingers on the pulse and keeps reinventing creative catering and celebrating.

For the realization of the weekly club program and the drinks menu we came up with a flamboyant and lively color pallet joined by bold typography. Framed by a blocky layout and complemented with small illustrations, the appereance aims to stand out from the crowd – just as the sheep itself.
Project
Concept
Graphic Design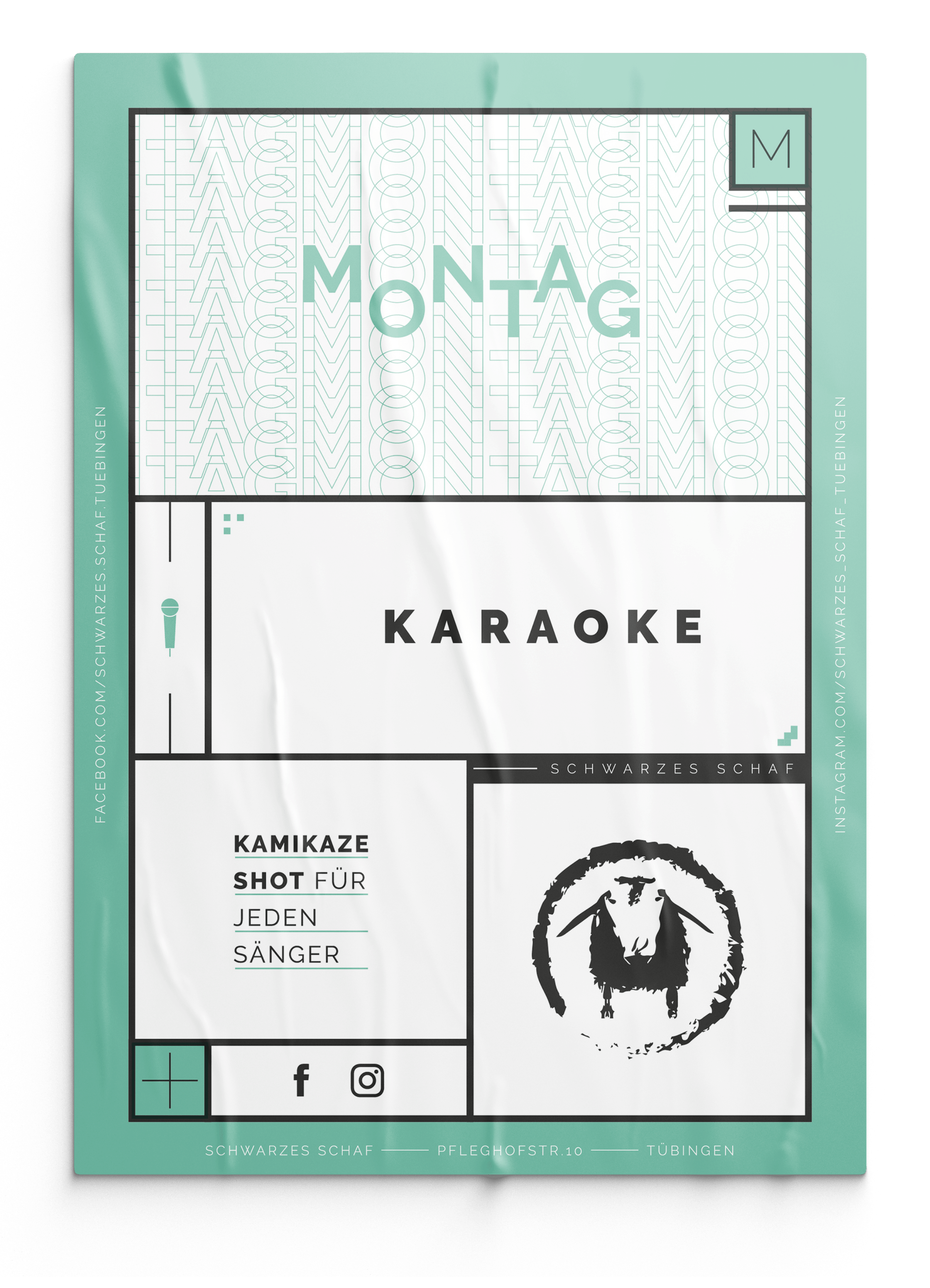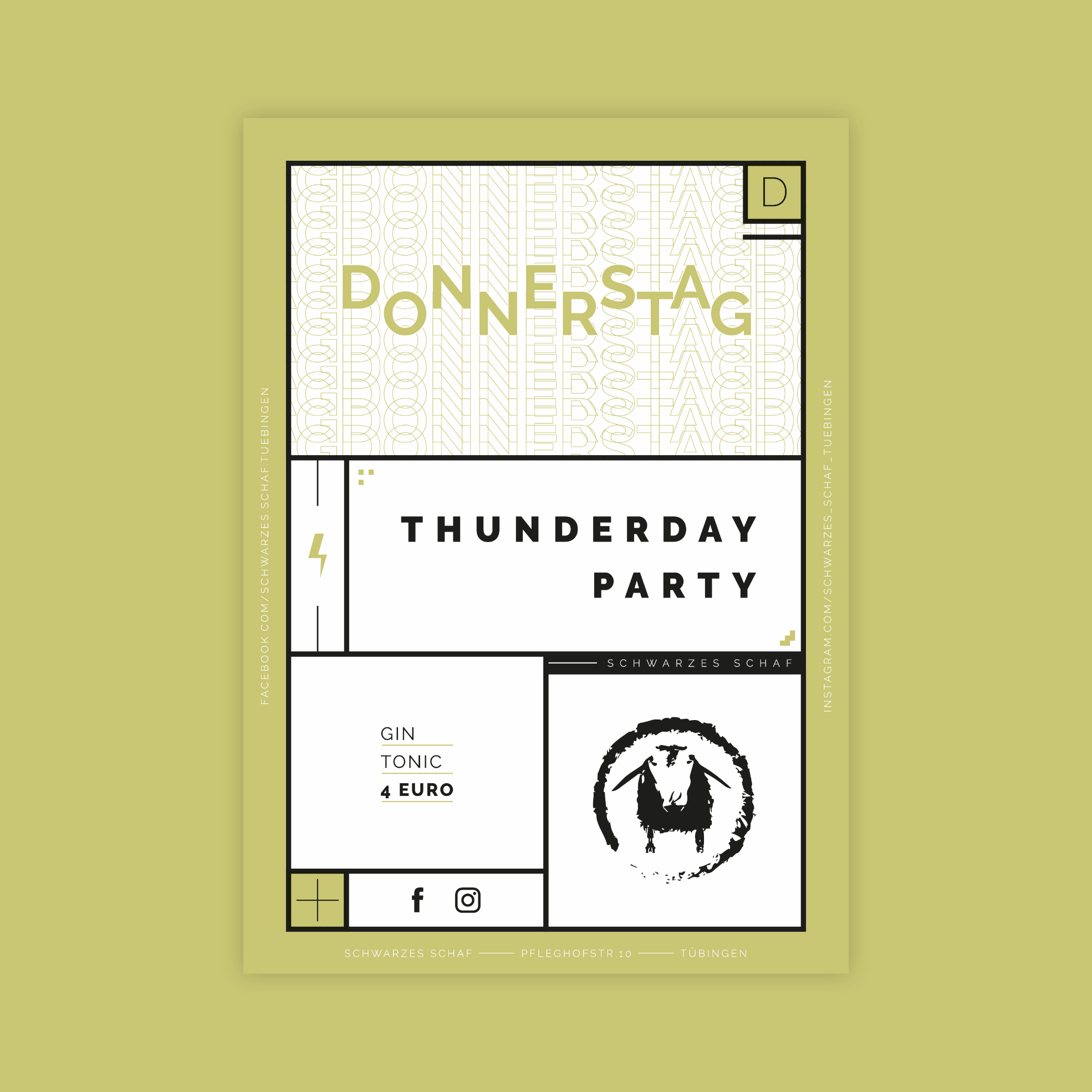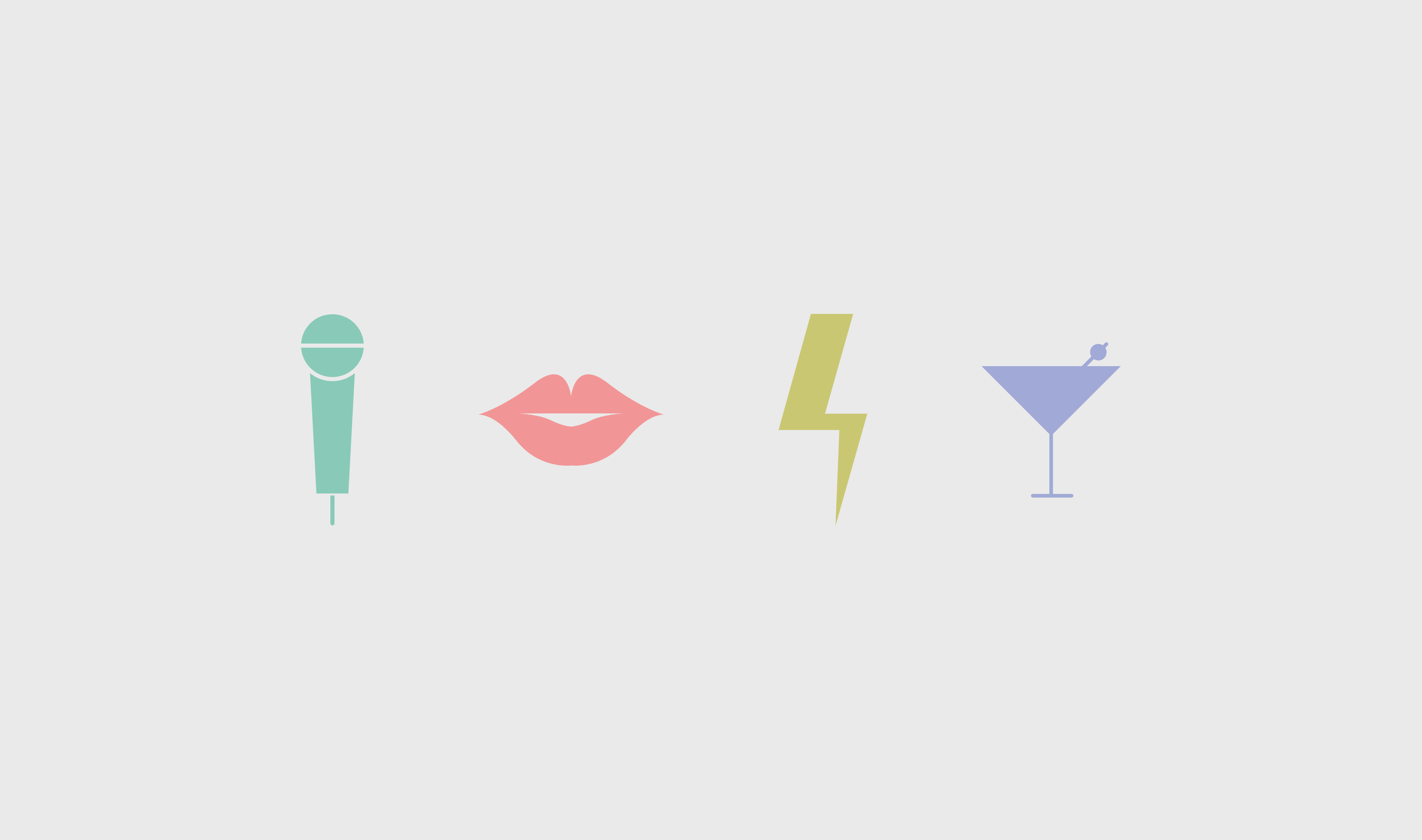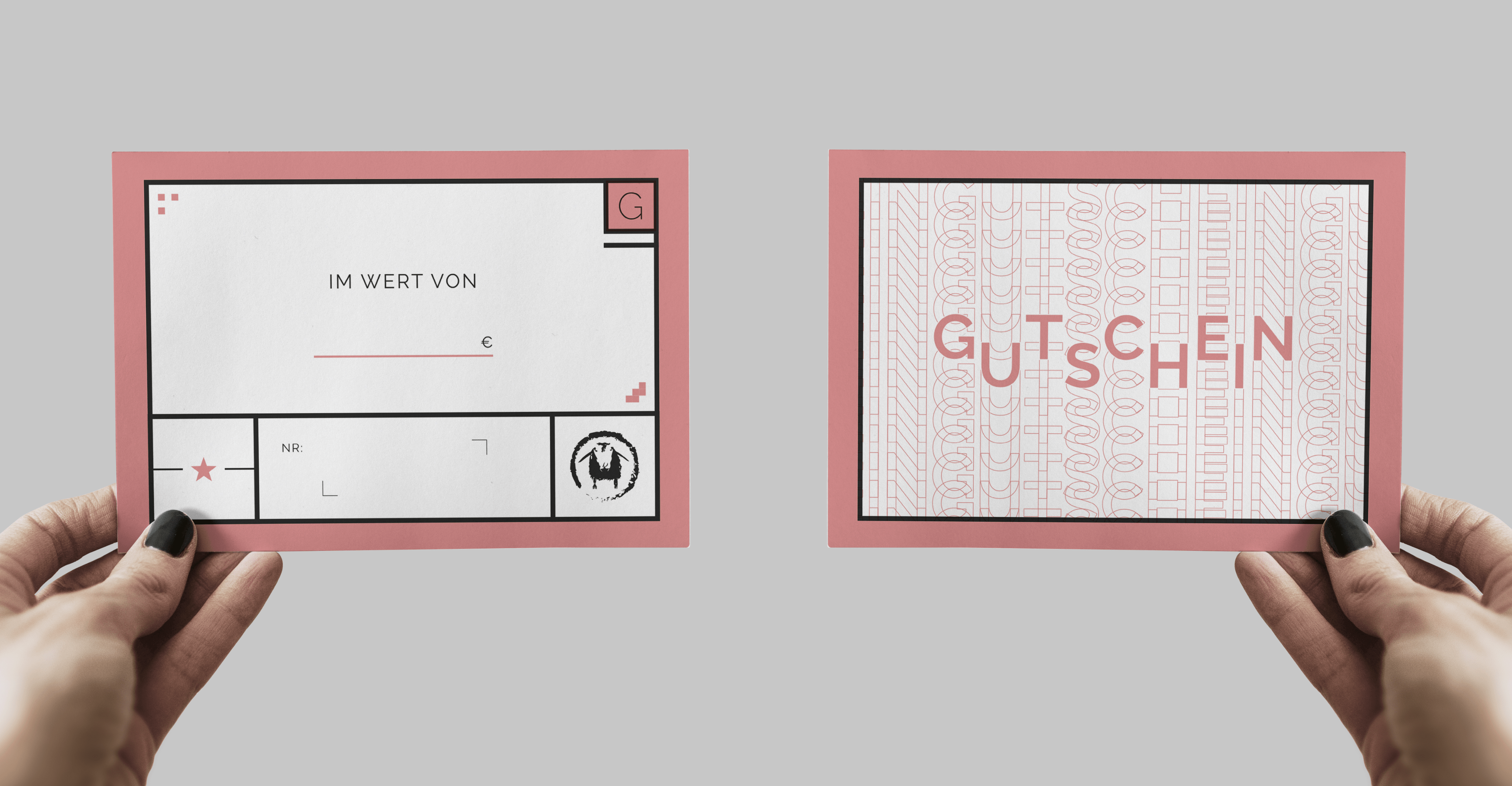 Client feedback
Schnelle geradlinige Umsetzung der Designideen mit Spielraum für spontane, kreative Anpassungen. Überzeugt von den Endprodukten und dem freundlichen und persönlichen Zusammenarbeiten.
– Jan Maier, Operator, Schwarzes Schaf